About Radiodays Europe itself:
Radiodays Europe is a pan-European radio conference created by European public and private radio broadcasters. The next one will take place from March 18th to 20th, 2018, in Vienna. The conference is primarily aimed at management, middle-management and programme developers.
In 2017, 1500+ radio leaders from 60+ countries took part in this pan-European radio conference in Amsterdam.
Access the programme and speakers of Radiodays Europe 2018 here.
About the AER workshop at Radiodays Europe:
On Sunday, March 18th, an AER workshop will be held in the context of MediaRoad. MediaRoad is an EU funded project which aims to support the transformation of the European media sector by building an ecosystem for innovation involving diverse media associations, commercial radios and broadcasters, public service media organisations, media workers' organisations; academic research institutes and innovation centers, independent producers and SMEs.
The workshop will speak about post-convergence in radio, through hybrid radio applications and complementary approaches. Hybrid radio combines broadcast radio with Internet distribution, thus enabling the addition of visual and interactive elements to the radio programme, such as branding (e.g. logo), information about songs or programmes, tagging of programmes, etc.
The workshop will showcase two main aspects of radio's technological development:
upcoming hybrid radio solutions anchoring radio's audio broadcast presence in a convergent world;
the challenge of fostering – at a local and national / European level – eco-systems favourable to the birth of "applications" exploiting hybrid radio solutions together with an adequate presence in new end-user devices (voice-activated devices, portable devices, smart cars, etc.).
The workshop addresses radio's technical teams and middle management in addition to the usual Radiodays Europe mid- to high management representatives.
For the programme, click here.
For more information on the event, click here.
Registration:
– If you have booked your Radiosdays Europe ticket already or you will be attending the workshop only (not the main Radiodays Europe conference) you can sign up for the AER workshop here;
– If you have NOT registered for Radiodays Europe sign up today here and choose the workshop as an option in the registration process.
(This workshop is free and open to all whether you are attending Radiodays Europe or not, however you must sign up to attend as you will not be admitted to the venue without pre-registration).
Contact:
AER:
Vincent Sneed, AER Manager
email: vincent.sneed(Replace this parenthesis with the @ sign)aereurope.org
Phone: +32 2 736 91 31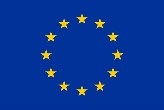 The Mediaroad project has received funding from the European Union's Horizon 2020 research and innovation programme under grant agreement No 761412