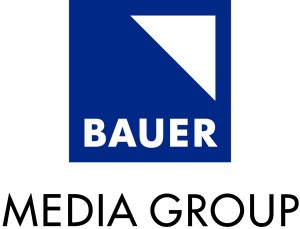 Bauer Media Group is transforming from a publishing house into an international multi-business company, operating in over a dozen markets spanning several industries. Bauer Media Group is currently organised into four Business Areas: Publishing, Audio, Online Comparison Platforms, and SME Services.
Bauer Media Audio is Europe's leading commercial radio broadcaster and audio operator. Reaching over 26 million listeners daily, Bauer Media operates over 100 audio brands, spanning seven countries. This includes Poland, Slovakia, Sweden and Norway, all of which are members of the Association of European Radios (AER).
As passionate experts in the power of sound, our teams create market-leading broadcast radio and audio, outstanding online services and podcasts, offering commercial value for advertisers. 
The Group is home to many world-class, distinctive radio and audio brands. These include Radio Norge (Norway), Mix Megapol (Sweden), RMF (Poland), Radio Expres (Slovakia) and many more.
PRESIDENT OF BAUER MEDIA AUDIO: Paul Keenan
NUMBER OF RADIO STATIONS BELONGING TO THE ORGANISATION: Over 100
ADDRESS OF THE ORGANISATION: Bauer Media Audio UK, 1 Golden Square, London, W1F 9DJ
TEL: +44 207 241 8000
WEBSITE: www.bauermedia.com/en/