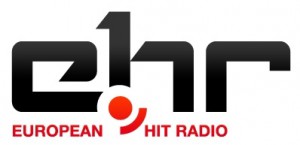 SuperFM was renamed European Hit Radio on November 1st, 2002. European Hit Radio draws its origins in the 1992 Latvian Spring and was the very first commercial radio station in Latvia.
At that time, SuperFM was the only music radio station which covered Riga and its surroundings. Now European Hit Radio is heard practically everywhere throughout Latvia.
Today Latvian people love radio rand recent studies shows that 78% of them were reached by this media at least once per week.
According to TNS Latvia's Spring 2015 results, European Hit Radio performs a weekly average of 205'000 listeners thanks to its 18 local antennas. European Hit Radio now the number 1 station in Latvia for the age range 12 to 49.
European Hit Radio is the only Latvian radio providing up to date and Europe's most popular songs. It is the only radio station in Latvia that broadcasts hit music only.
All these years the radio station CEO has been, and still is, its co-owner Ugis Polis. Under his leadership, European Hit Radio became one of the most famous radio stations in Latvia.
European Hit Radio is today one of the three radio owned by "European Hit Radio Group".
CEO and founder: Ugis Polis
ADDRESS OF THE ORGANISATION:
European Hit Radio
Elijah Street 17
Riga, LV 1050
LATVIA
TEL : +371 6720 44 04
WEB-SITE: http://www.europeanhitradio.com/