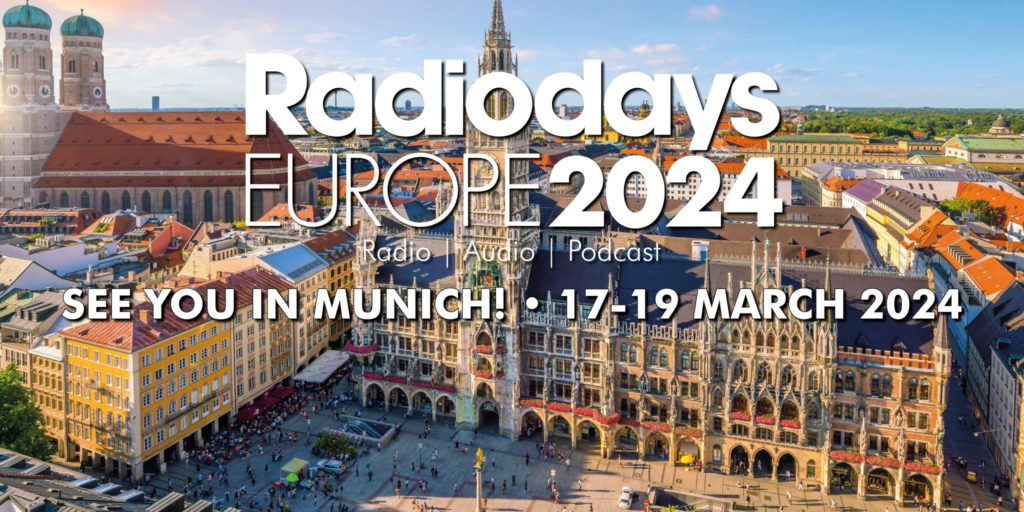 Radiodays Europe 2024 will take place at the ICM Munich from March 17 to 19, 2024.
Local support for hosting the 2024 event is provided by Bayerischer Rundfunk, Antenne Bayern Group, Verband Bayerischer Lokalrundfunk (VBL), Vereinigung Bayerischer Rundfunkanbieter (VBRA) as well as the City of Munich and the Free State of Bavaria. The local partners are coordinated by XPLR: MEDIA in Bavaria.
For more information at www.radiodayseurope.com
AER is an official partner of Radiodays Europe.